Provides the big picture of the course curriculum spanning an entire year. Curriculum from each unit is visible across all unit template categories, including links to lesson plans and other supplementary attachments.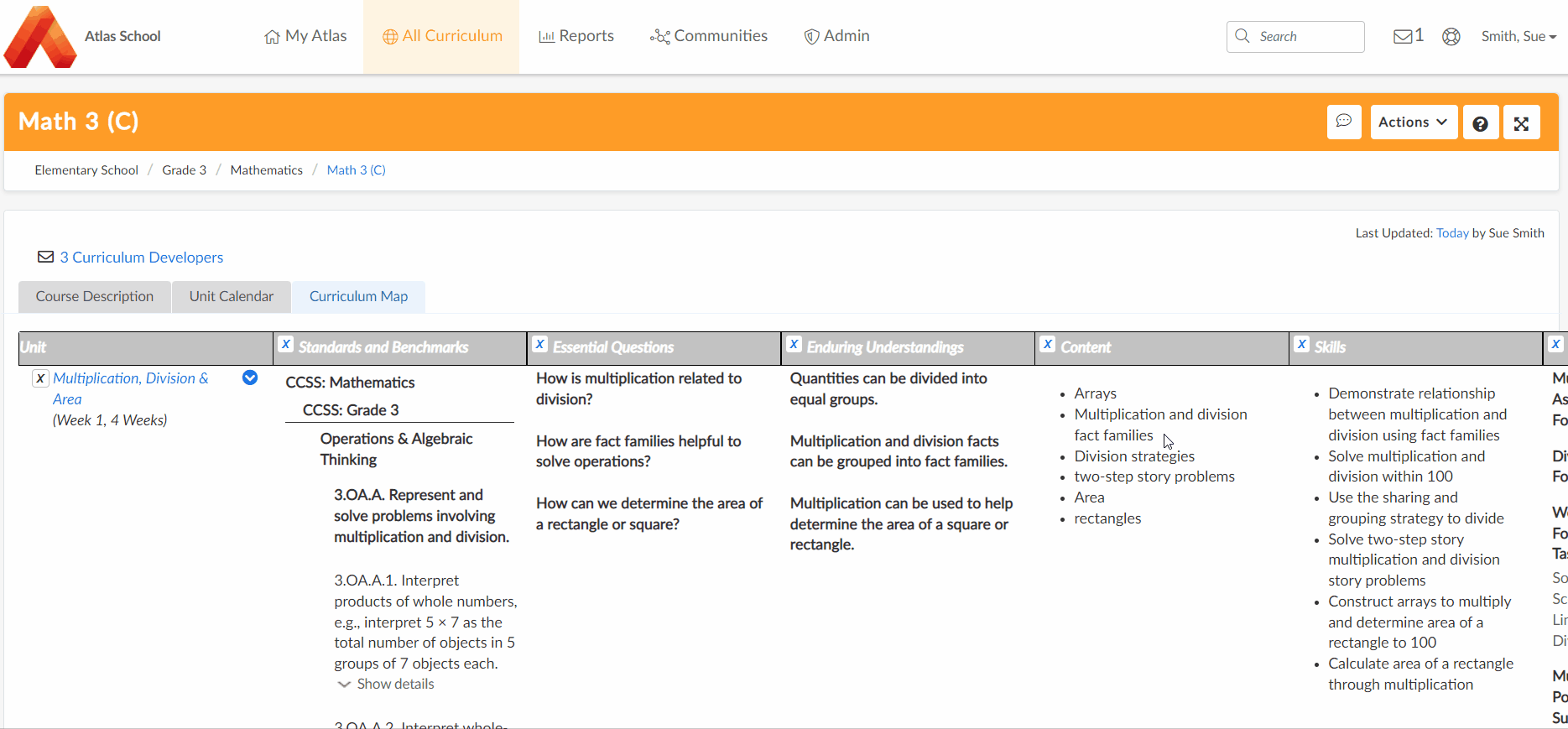 Adjust the view of your curriculum map by clicking the X icon to hide unit template categories (in the column header) or to hide units (before the unit title)
Drag the crosshair to resize the width of your column.
Click Show all Columns and Rows button to restore the original view.
Click the user's name or Curriculum Developers to send an email message directly to the author(s) of the course.
Click the Actions to save, print, or share the report.
Click the arrow next to any unit title to Copy Unit, and Add to Favorites.
Click here to learn more about Comments, and Private Comments.